Provide professional consultation: inform customers with information on products, prices, technology and industrial solutions in time. Customers are welcome to contact us via  different channels such as Internet, telephone, letters, visits, etc.
Provide sample marking service: Free proofing and mailing for customers;
Provide inspection and reception service: customers can make an appointment to visit the exhibition room and visit the company for on-site inspection. The company provides professional reception staff.
1. Honest and fairness: Regardless of the contract amount, new customers, domestic and foreign customers, we will treat them with honesty and fairness.
2. Quality Assurance: Strictly implement the provisions of the contract, strictly abide by the product standards for each equipment ordered by the customer, and conduct multiple quality inspections.
1. Guoyu Technology is responsible for free installation, commissioning and free training of technical personnel for customer equipment, ensuring that users are proficient in the operation of the equipment as soon as possible, and speed up the use;
2. Guoyu Technology provides 1 year free warranty and lifetime maintenance service for the products purchased by users. During the warranty period, equipment failures and parts damage (except for human factors and force majeure factors) shall be repaired free of charge by our company, and necessary replacement parts shall be provided by the company free of charge), except for vulnerable parts). After the warranty period, only the most basic labor cost will be charged for maintenance
3. From the day the user purchases the device, he can enjoy free software upgrade service for life;
4. After-sales service response time is 8 hours. After receiving the user's maintenance call, the after-sales service engineer will give a clear answer or arrive at the equipment site within 24 hours. Do not eliminate the fault, and the maintenance personnel will not leave;
5. Guoyu Technology conducts regular visits to all customers every year, listens to customer feedback with an open mind, and provides technical support services at any time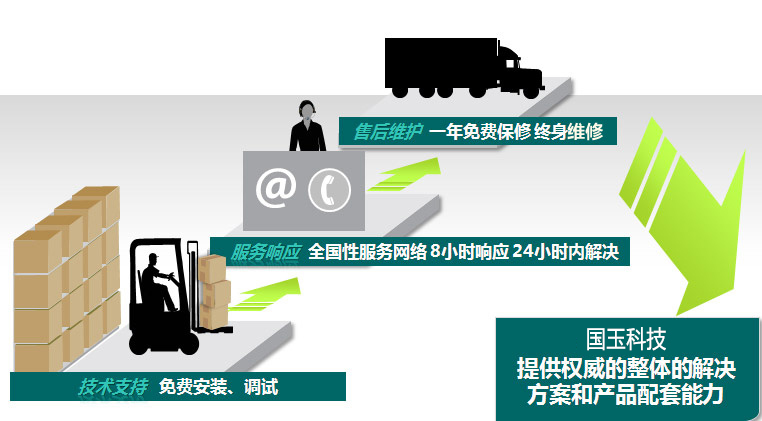 Do our best to satisfy customers, provide high-quality automation products, comprehensive solutions and considerate technical services.
Professional: Professional services are provided by an industrial laser automation professional team with 20 years of experience
Enthusiasm: Treat every customer with enthusiasm from beginning to end
Fairness: Regardless of the contract amount, new and old customers, domestic and foreign customers are treated fairly
Efficient: High business efficiency and respect for every minute of customers
Rigorous: Rigorous work attitude
Responsibility: full of responsibility, putting the needs and interests of customers first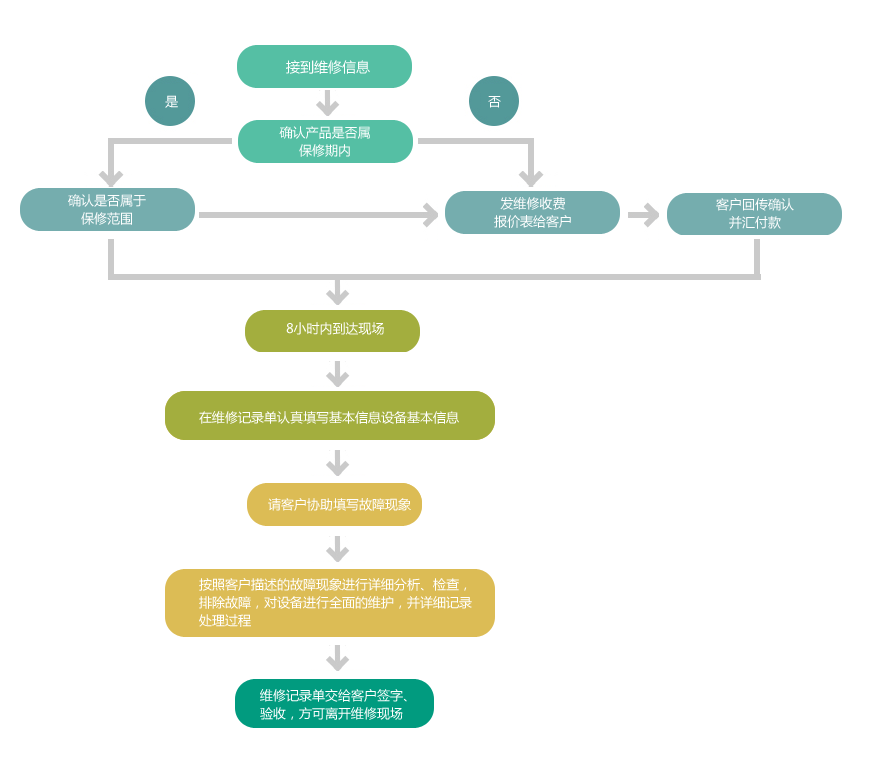 At Guoyu Technology, which adheres to "customer first" and "market-oriented", more than 70% of its employees are R&D engineers and market service personnel. At present, the company has established a complete market service system and has offices in major cities in China to achieve "close to users and expand services". The nationwide sales and service network ensures that Guoyu Technology responds quickly to customer needs in a timely manner.
The premise of "customer first" is stable and reliable product quality and advanced technology. Guoyu Technology has passed ISO9001 quality management system certification, ISO14000 environmental management system certification, and has more than 300 invention patents and practical patents.
The company's laser cutting machine, laser welding machine, laser marking machine, machine vision system and other products are in line with international CE certification.
In order to ensure perfect service work, Guoyu Technology has a complete customer file management system, each customer has an independent file, and each service work will have a detailed record. In addition, Guoyu Technology has established a complete service supervision system, unified code of conduct and assessment standards, and ensured the standardization of service quality and service processes.